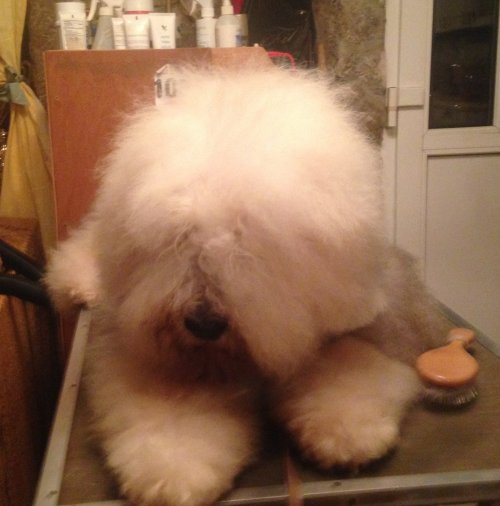 Dog's appearance is important, but the grooming is more than look. Grooming is about maintaing your dog's physical health as well. Regular grooming helps indentify any abnormalities , control fleas and tiks, prevents itchy skin and care for eyes, ears and teeth.



Održavanje higijene psa ne znaci samo da pas lijepo izgleda. Redovito cešljanje, kupanje i šišanje održava psa zdravim i pomaže otkrivanju odredenih zdravstvenih problema, kontroliraju se kožni nametnici ( buhe i krpelji ) , sprijecava se iritacija kože, te vodi briga o ocima, ušima, zubima i noktima.
Uz uslugu uredivanja nudimo i uslugu dolaska po psa i vracanja psa vlasniku.